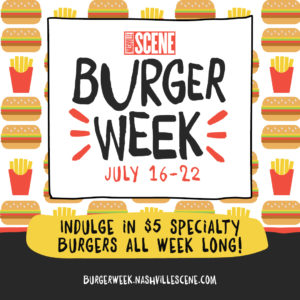 Its that time of year.  The Nashville Scene host the biggest burger competition in Nashville. Its one week, and full of five dollar burgers. You can check out the whole list here.  This year's burger we are cookin' up is the West Coast Burger, as shown below. Its on our home made bread (of course) with two smash patties, onion, tomato, lettuce, cheddar cheese and our own Subculture Secret Sauce.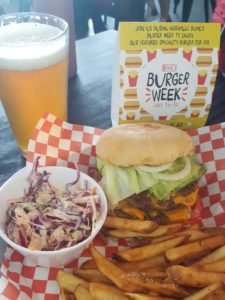 Everything about it screams summer on the beach, the smell of salt water and a palm tree nearby. We love it with a good IPA, like Tennessee Brew Works 1927 IPA (pictured) but we have a a great selection of other beers too.
Just to note- we will have some long time, some products unavailable, and even a condensed menu. We will only be doing online orders during lunch hours. If you have questions, feel free to call us anytime.
We hope to see you this week!